In search of Spring
As spring approaches and the weather warms, we can all start thinking about long days outside, dusting off the BBQ and leaving the cold dark evenings behind us. Spring is often a time for deep cleaning the house and preparing for the fun summer months ahead. It is also the perfect time to tackle the projects you've been putting off, renovating rooms that need a little bit of attention and giving your home a makeover.
Spring is the time for bright patterns, flowers, and pastel colours to breathe new life into your home. So, throw open the windows, let the air in to blow away the cobwebs, and take some inspiration from our favourite spring trends.
Spring is the time of year flowers begin to bloom, and trees start to grow their leaves. Spring is the time for nature to take centre stage, and you should let it do so in your home as well as outside. Use nature as inspiration for your next decorative project. At WALPLUS, we've designed some gorgeous floral wall stickers, which make a great focal point for any room. The stunning designs are printed in high definition on PVC for vibrant colour and clarity.
Large floral designs such as this watercolour design are perfect for use in your living room or lounge as a feature wall to brighten up the space. We also love this oversized design which can be great to change up a teenager's bedroom for springtime without totally redecorating. Flower wall murals are a great way to bring a bit of nature inside and brighten up a space without repainting an entire room. Our wall stickers come in a range of sizes, so you can find one which fits your wall, giving you a super quick feature wall that is perfect for Spring.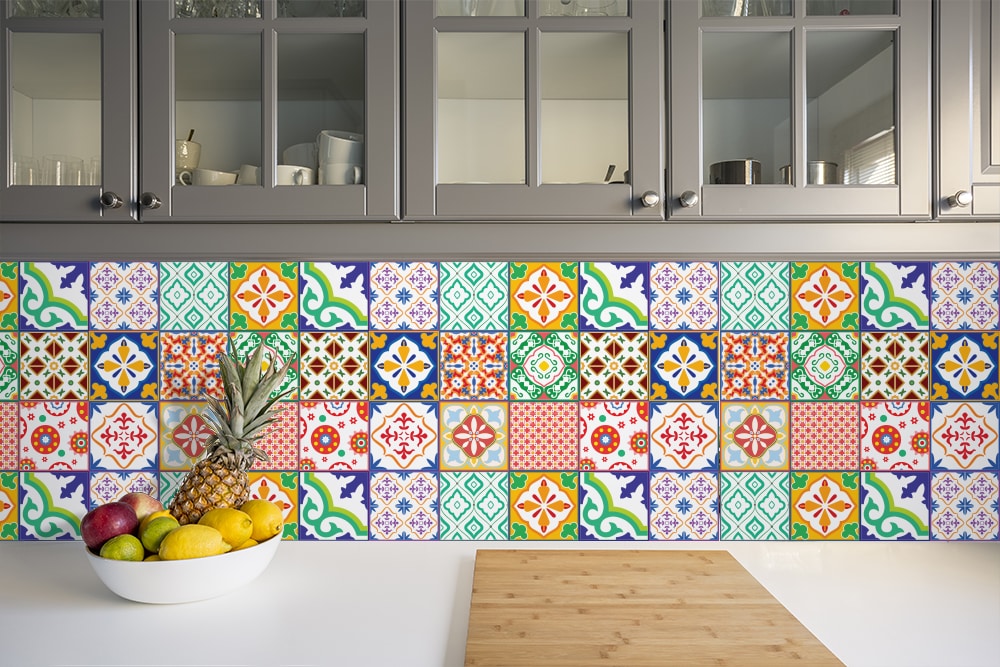 Winter might be cold and dark, but everything comes back to life and bright colours are everywhere as spring and summer approach. Spring is the time to embrace bold, bright colours and bring life back into your home. Bright colours can add energy and life to your home, which may feel dull and cold after months of rain and dark evenings. A great place to add more colour is the kitchen which is often the heart of the home. These colourful tiles are perfect for the kitchen as they are wipe-clean.
You can also use bright colours to inject some fun into the hallway or staircase. Often space in between rooms get forgotten, so adding some colour and a bit of TLC can really change your home. This sunshine window is perfect for staircases or thin hallways as it doesn't take up any floor space or require significant renovation work. You can also use mirrors to help reflect sunlight and bring more light into your home. This large mirror is a great way to reflect colour and light around your home. Using mirrors is a great way to bring more colour into your home without it becoming cluttered. A well-placed mirror will allow you to see pops of colour and flashes of brightness as you walk past, which is excellent as the sun starts to come out of winter hibernation.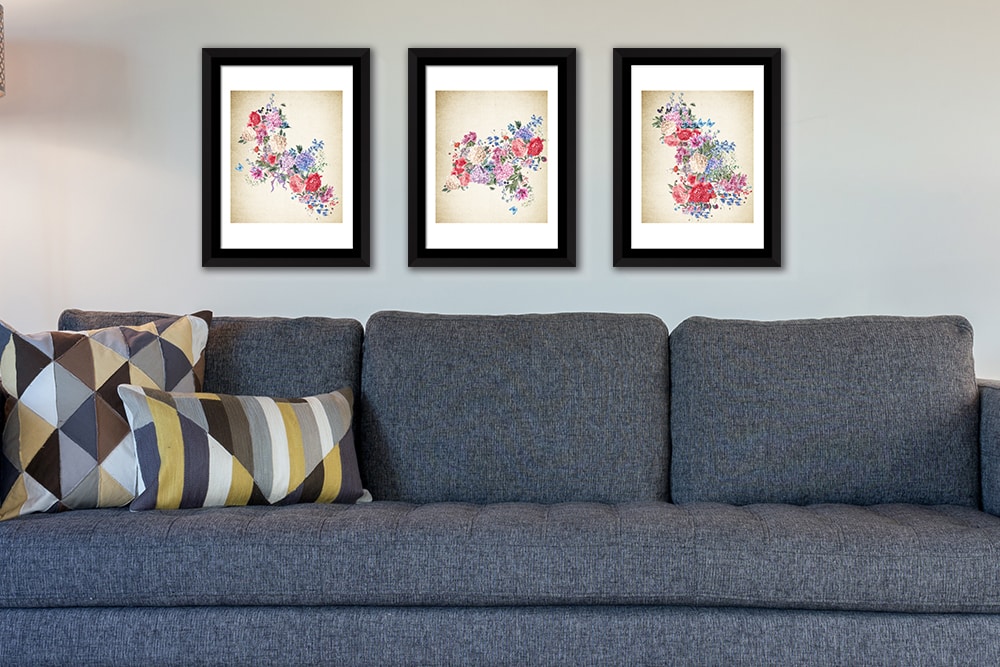 If you prefer neutral colours and want to maintain a peaceful and calming atmosphere in your home, add some pastel accents. A few muted pops of colour can really change up your space without being too overpowering. Duck egg blues, subtle yellows, and pastel purples are also perfect for easter time and can freshen up your home while still keep your existing décor. You don't need to completely redecorate a room to give it a new feel.
We love this set of three gorgeous artworks that help bring some colour into a neutral space without overpowering the room. Don't be afraid to pair several neutral shades together. Because pastel colours are so light, you can bring several tones together in a small space without looking cluttered. We love this light blue wall tile for a light and airy bathroom as it pairs well with blue shades and can match towels and tiles. Our wall tiles are great for kitchens and bathrooms as they are totally splash-proof and can be wiped clean easily and quickly.
Adding small pops of pastel colours is a great way to freshen up a room without totally redecorating. Pastel blue is perfect for Spring as it is still a reasonably warm colour and won't leave your space feeling as cold as using a bright, icy blue. Most pastel shades are very warming colours that are great for those spring days when the wind blows, and it feels like winter again.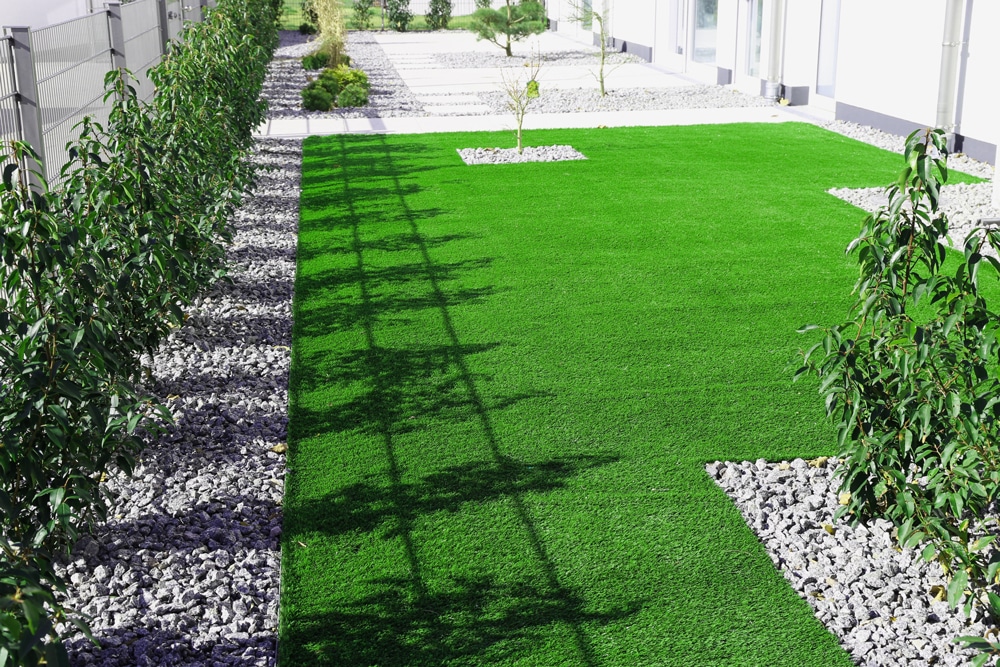 We often neglect our gardens throughout the winter months as it is too dark and cold to really enjoy them. So, if your backyard looks more like a bombsite than a peaceful place to spend a sunny day, Spring is the time to give it a good clean out and get it ready for BBQs and sunbathing. If your grass is beyond recusing, why not put down some artificial grass for a clean, smooth surface that won't be ruined by spring showers.
If you want to enjoy some time sat outside having a beer or some wine, why not try putting down one of our outside mats to give your seating area a bit of a lift. This vibrant tropical design is eye-catching and will look good year after year, giving your outside space a touch of indoor class ready for long summer evenings. All our mats are scratch, and spill-resistant so they are perfect for outdoor use. The vinyl is super easy to clean, so it's perfect for dropped BBQ food and muddy feet.
Spring is the perfect time to give your home a good clean and refresh rooms that are looking tired and dull over winter. But giving your whole house a makeover doesn't have to be hard, nor does it have to be expensive. Here at WALPLUS, we believe in making it easy to quickly make changes to your home without needing a new bank loan. The warm spring days are ideal for exploring our range of products and getting ready for the fun summer months.