Are you tired of how your home looks? After a while, your home may begin to look dated. Especially now we are all spending so much time at home, it's easy to become bored and want to fresh up your home. But redecorating can be expensive. And it's even more costly if you get it wrong. It can be incredibly difficult for anyone living in rented accommodation where making permanent changes is forbidden.
So, how do you redecorate without damaging your home or breaking the bank? Here at WALPLUS, we've compiled a list of our top tips to transform your home.
Research the latest trends
When it comes to upgrading your home, it can be challenging to know where to start. If you're really stuck, have a look online at all the different styles and trends to get some ideas. It can be a little overwhelming trying to decide which direction you want to take your redecoration plans, so unless something jumps out at you, we recommend keeping it simple.
Classic styles and colours will mean your home will remain classy and beautiful for years to come. Our herringbone wall stickers are a great way to quickly and easily add a little extra detail without picky something completely outrageous. The minimalist design is clean and chic. It pairs well with our classic duck egg clock, which creates a sleek, modern feel without becoming too overpowering
There is a whole range of classic designs and styles which allow you to refresh your home without damaging the walls. If you don't want to commit to redecorating the walls, there are plenty of floor stickers and mats which can help upgrade a room. Classic accessories such as paintings and plants can add a space of colours and can be changed easily without compromising the rest of your space.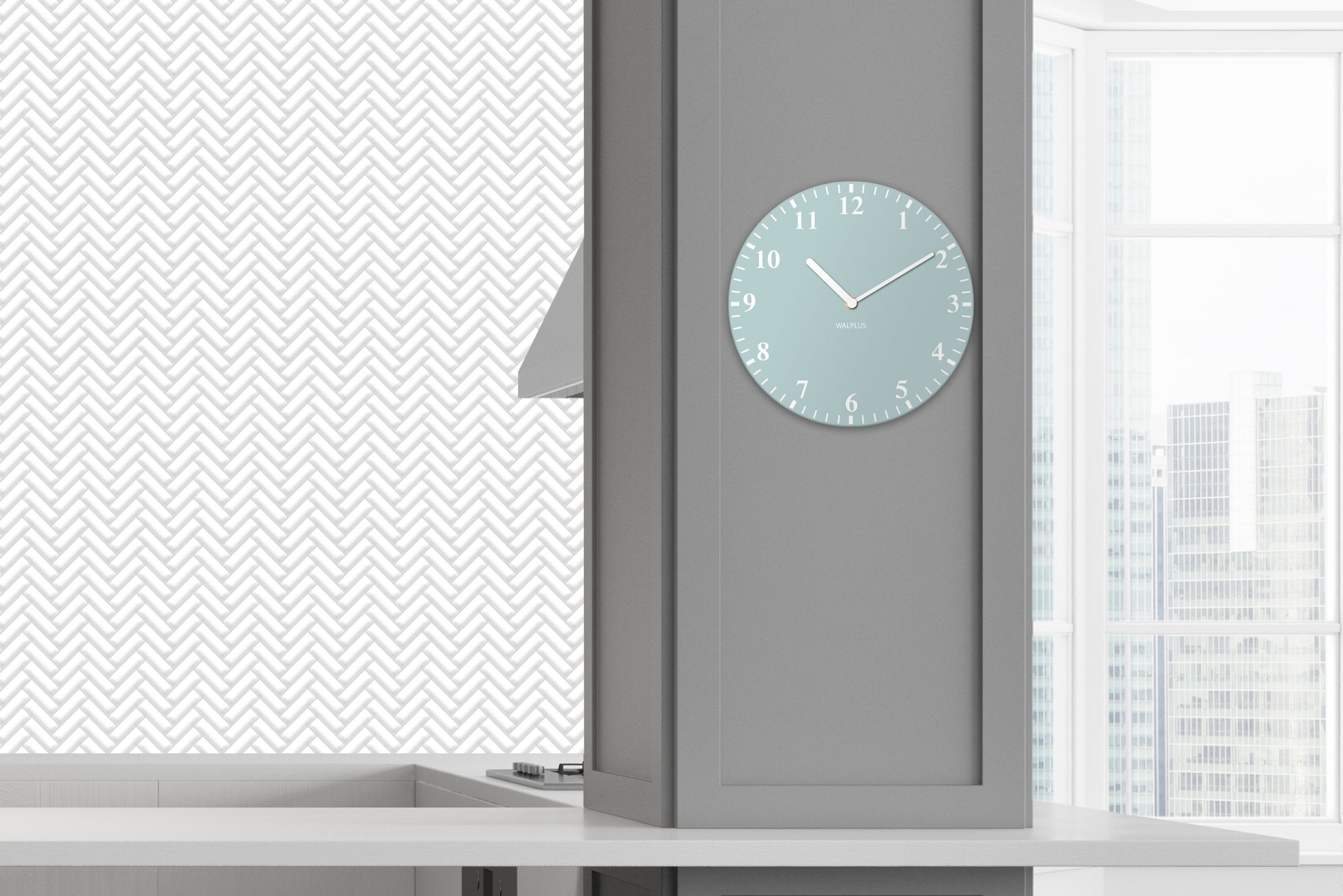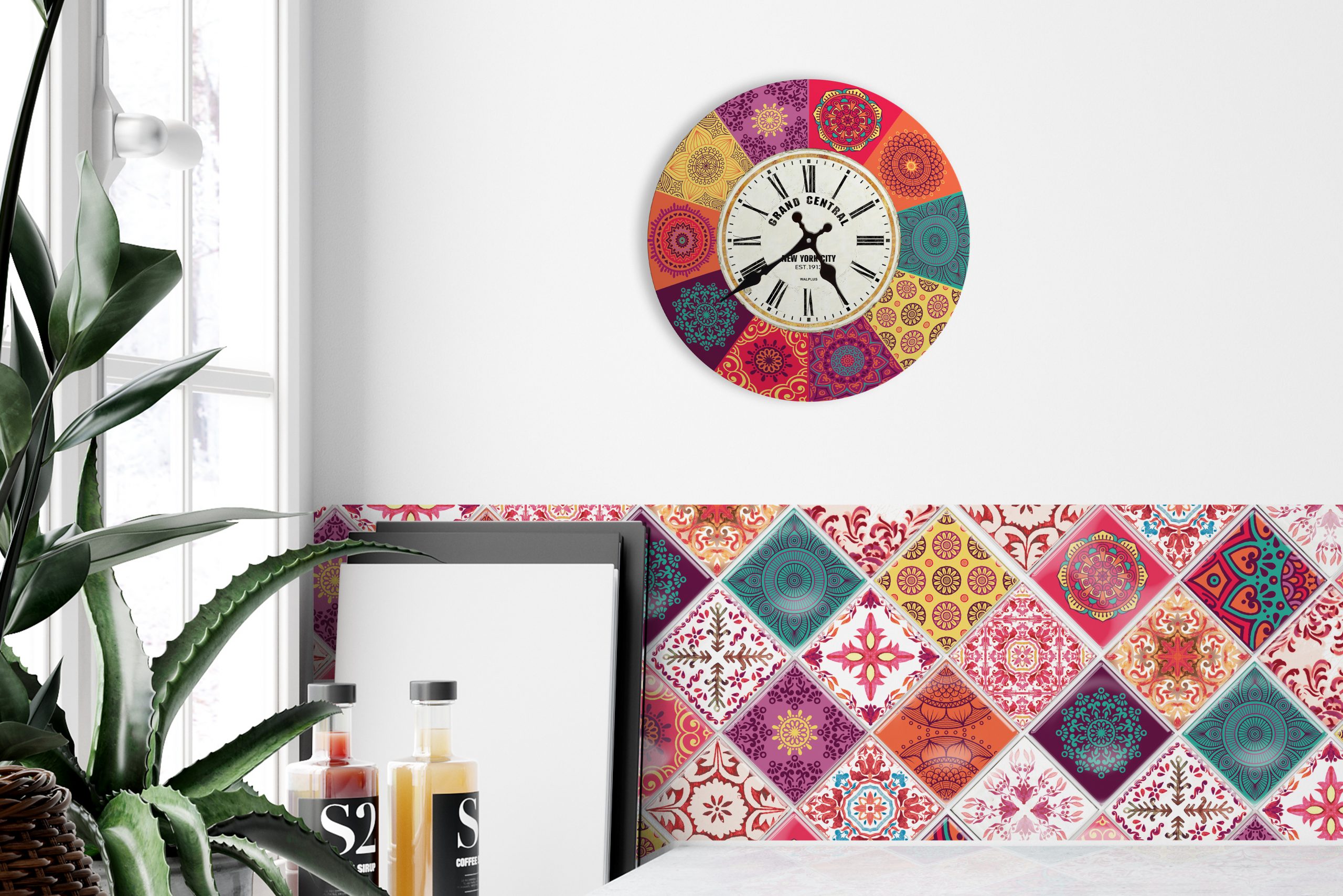 Don't be afraid of a little colour
However, if you are confident you want to add a little more vibrance to your home, why not try something a little more exotic. Creating a happy, creative space with pieces like our mandala pattern wall stickers and matching clock. The eye-catching designs are bright, fun, and bring a unique feel to your home.
Using several bright colours in a smaller space can help bring light and life back into a room, which may have felt a bit stale. There are plenty of bright designs to choose from add a splash of colour to your home. Using a large mirror is a great way to reflect the light and colour back into a small room without taking up floor space. Our range of mirrors is designed to fit any space so you can make the most out of your colourful design.
Invest in classic styles
Some designs are so classic, you know they'll last a lifetime. While we'd all love to be able to invest in some stunning marble and intricate real-brick walls, for many of us, this just isn't reality. Luckily, here at WALPLUS, we've created a range of designs that look like they cost a fortune to buy and install and really took just a few minutes. The stunning marble clock and brick wall stickers add texture and sophistication to any room.
Adding texture in classic styles can help elevate a space and are perfect for a fancy living room or elegant study space. If you want to add even more texture, our 3D wall panels are a great way to customise a space with strong, bold materials. Many of our tile wall stickers and panels can be painted to match your existing room design so you can customise the design.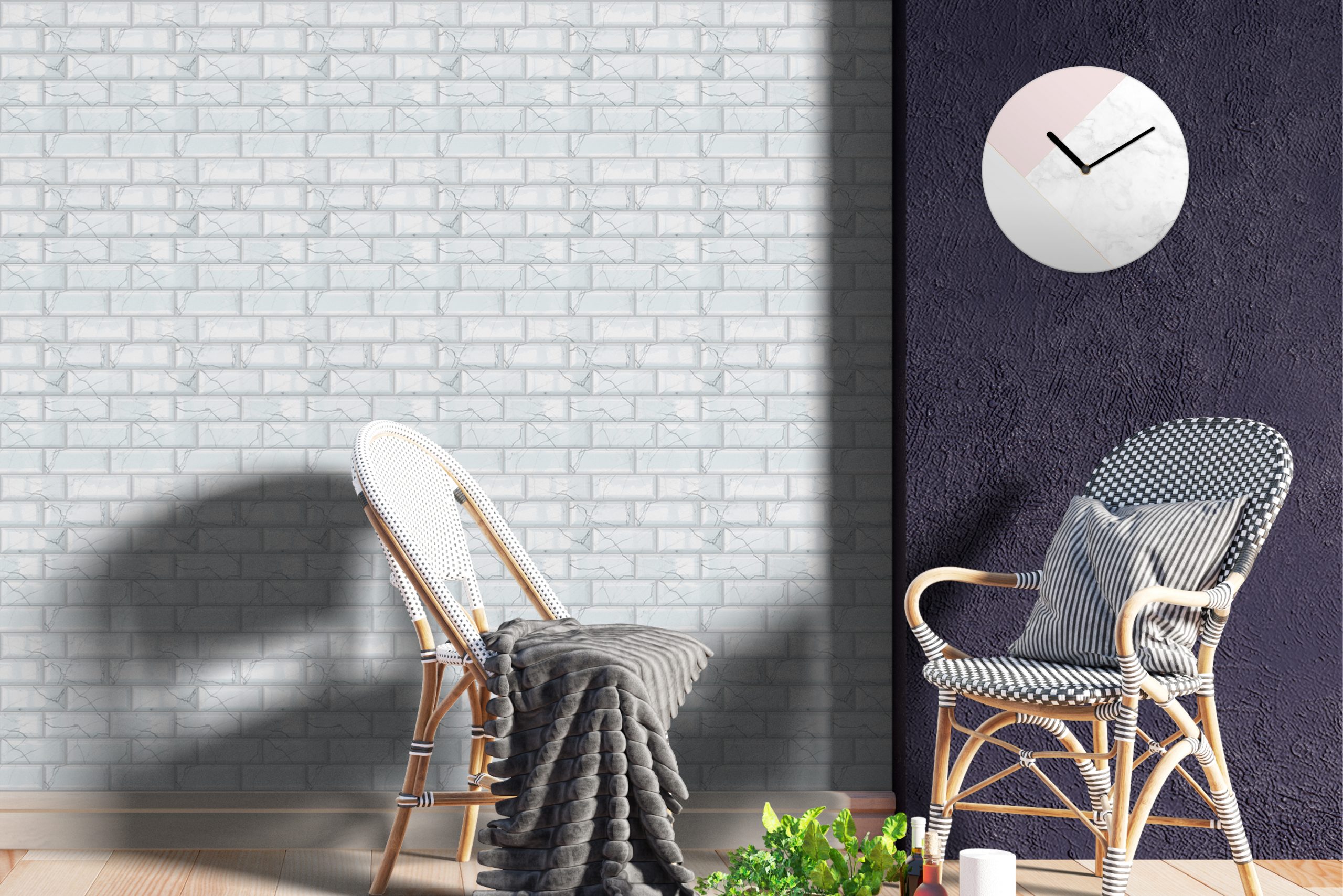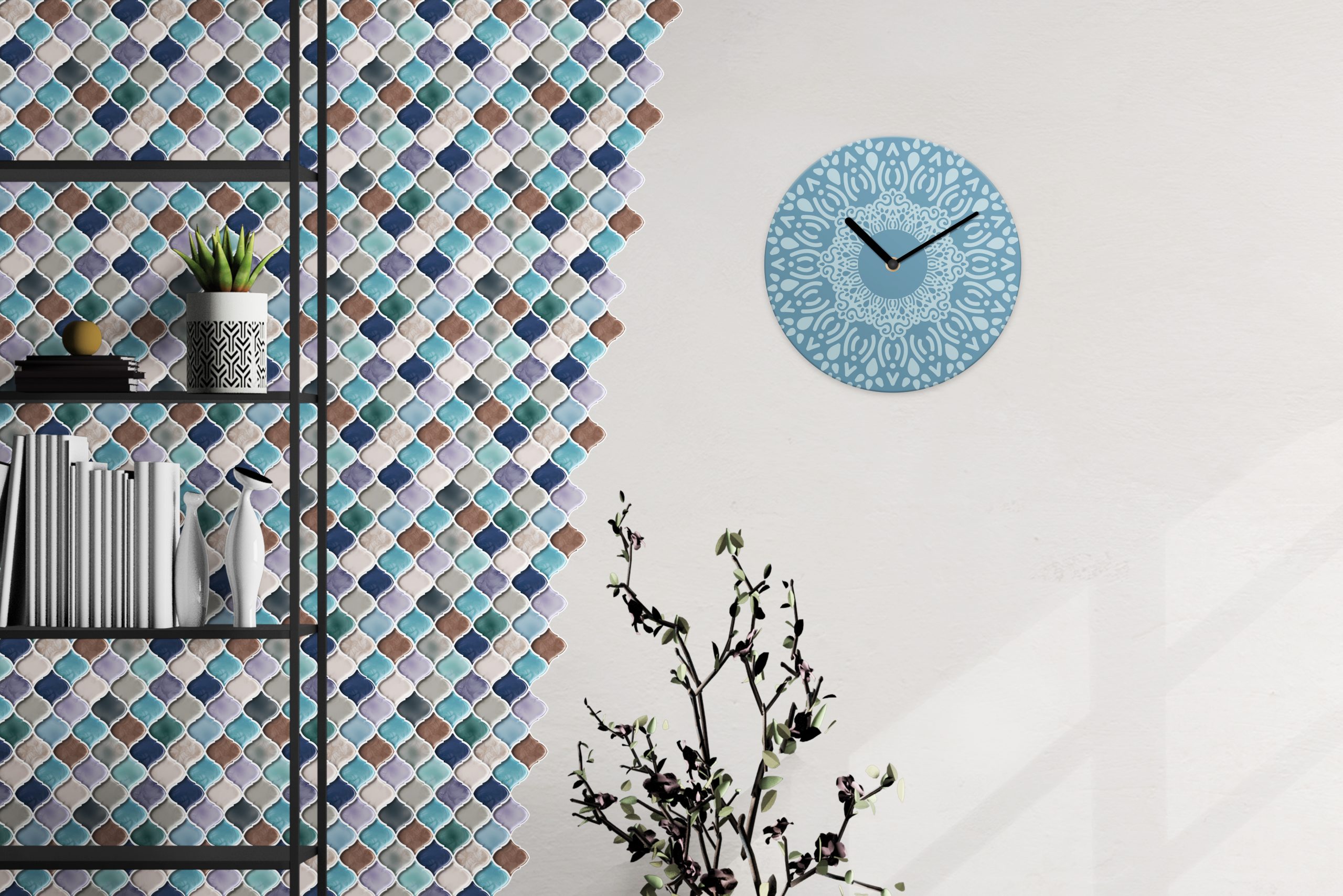 Take inspiration from around the world
Why not look a little bit further from home for some inspiration. You can transform your home into the story of your life. Collect pieces from around the world as you travel or research your dream destination and turn your home into a bright, exotic paradise, an escape from the challenges of daily life.
Stunning mandala clock designs reminiscing of Southeast Asia, Grecian mosaics, and Moroccan tile designs. Wherever you find inspiration, we can help bring your home to life. Our designs take inspiration from around the world so you can bring your home to life with an eclectic mix of patterns. Don't be afraid to try mixing different styles to create your own unique design.  Your home doesn't have to be plain. It can be exciting and full of colour; a happy, vibrant place full of laughter. You can bring a truly unique style to your home without paying a fortune.
Why not add some worldly inspiration for children's rooms using a world map wall sticker or some exciting animals? Bring your kid's rooms to life. The great part about WALPLUS products is they are so easy to apply that even the kids can get involved in decorating.
A neutral palette
If you're looking for a design that will provide a calming, tranquil environment where can wash away the stresses of the day, stick to warm, neutral tones such as blush pinks, creams, and soft mauves. This eternally popular colour pattern has a soothing, relaxing effect, making your home and peaceful retreat from a busy world. This kind of colour scheme is also great to use in children's bedrooms as it will stay with them as they grow.
Classic subway style tiles in light pink or soft grey are beautifully complimented by graphic clocks in a similar colour palette. The result is a traditional, calming space that will age well. Warm shades will help promote a homely feeling rather than an office-style area. The muted tones complement soft lighting. Suppose you don't want to commit to redecorating an entire wall. In that case, you could limit yourself to using some of our decorative wall stickers, which brighten up existing spaces without completely covering your walls.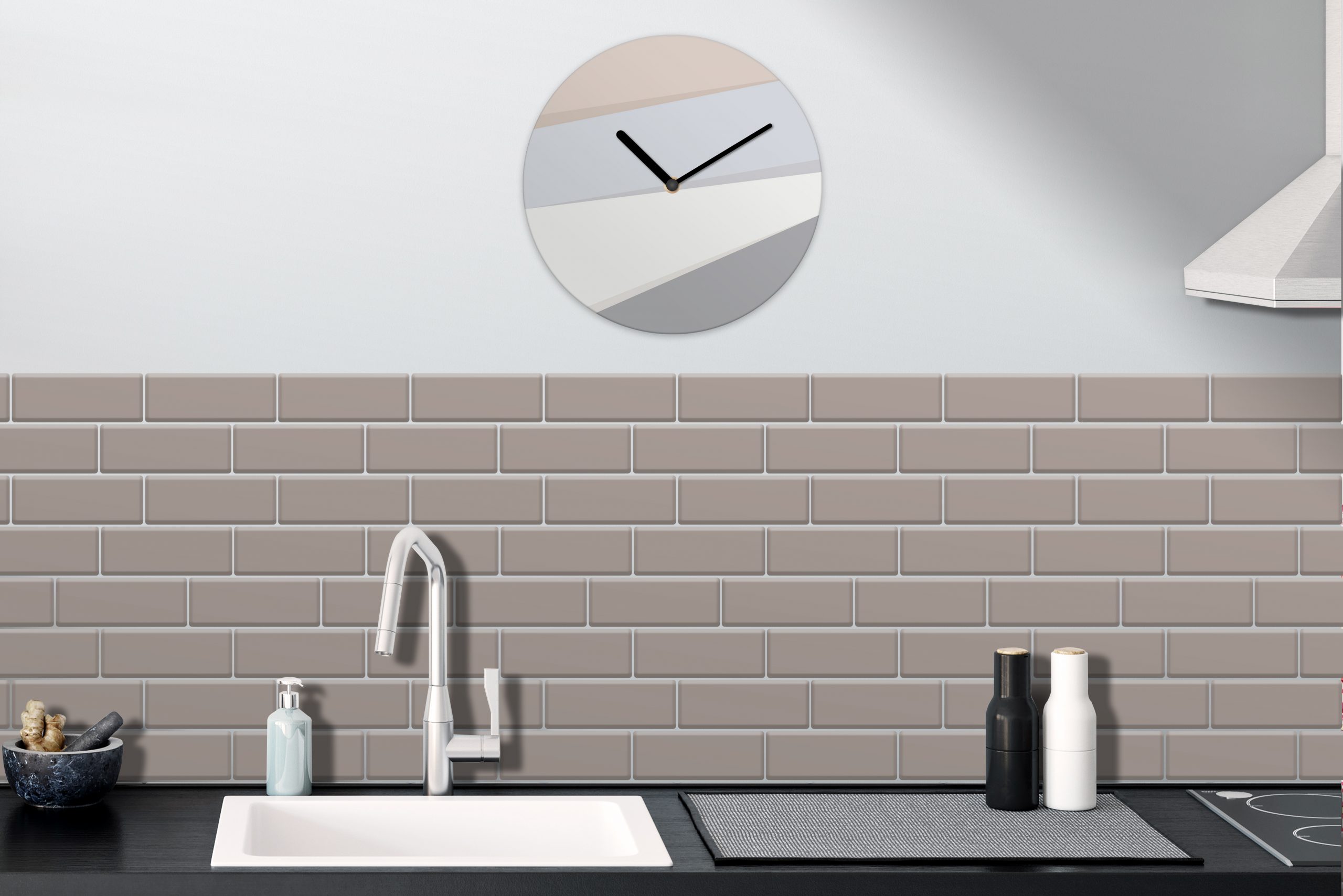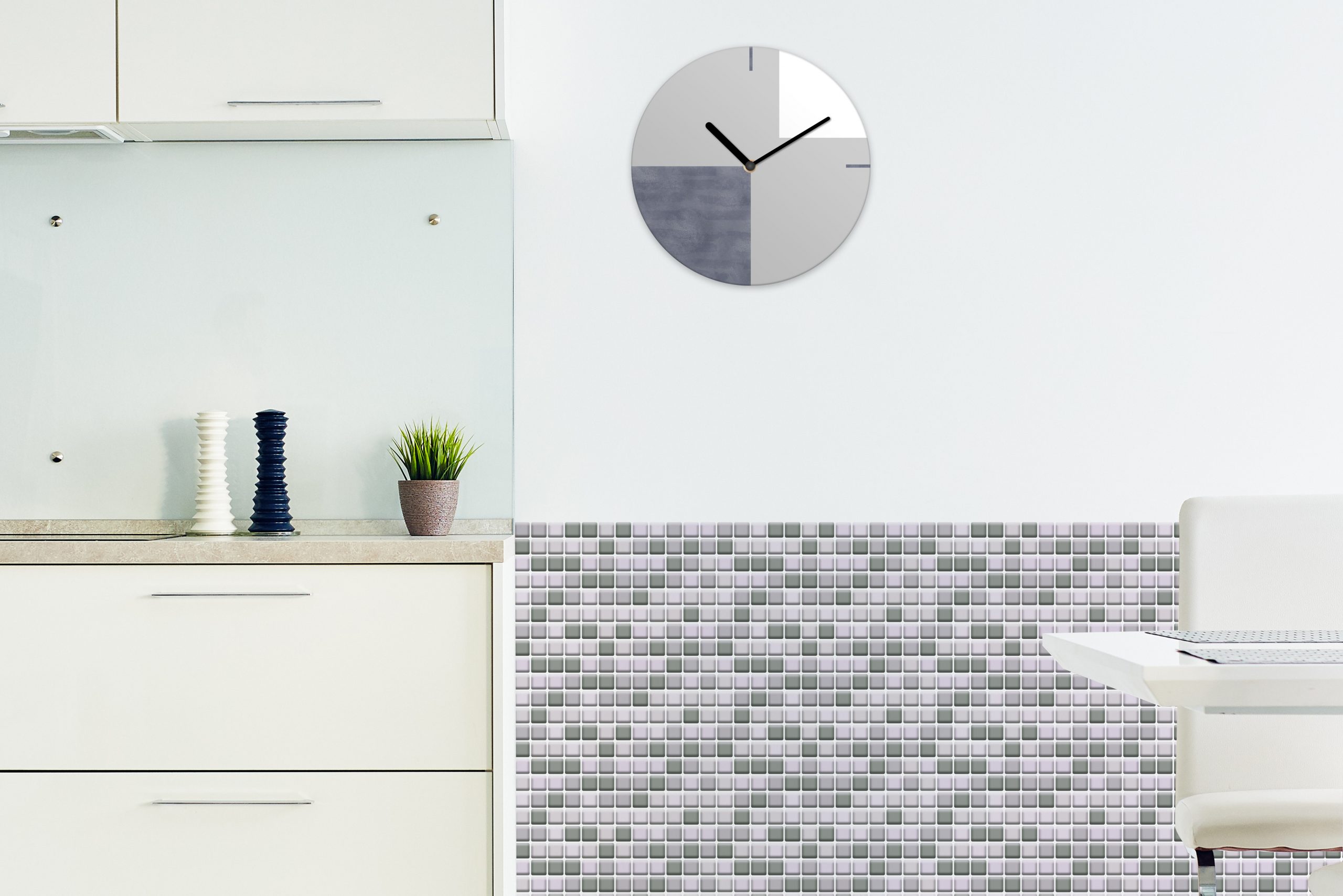 Keep it clean
If you'd like a cleaner, sleeker design that will also look fresh and modern for years to come and won't date or age, try sticking to a grey and white colour scheme. Combine the limited colours with strongly geometric patterns like our grey clock design for a robust and classic style. The tones can complement light blues, silver, and steely grey tiles, making it an ideal colour for kitchens and bathrooms.
WALPLUS offers a range of tiles in blues and greys. There is everything from sizeable patterned tile stickers to small backsplash tiles, which are fire and water-resistant. Limiting your renovation to a strict colour palette can help create a feeling of flow between different rooms and can create a unified feeling in your home. Add one of our large wall mirrors for an elegant and refined style.
Overhauling your home can feel overwhelming, and worrying about the costs is enough to put anyone off. Luckily, at WALPLUS, we've designed a range of home decoration accessories to help you redecorate your home quickly and easily. Most importantly, all WALPLUS products are designed to last and won't break the bank.
This means you can transform your home within minutes into a style and unique haven. From bright and electric to calm and tranquil, there is a whole range of products to suit your style.  With so many stunning designs, the only problem you've got now is deciding what to choose!